The FC-2 is a robust, hard working, single pocket banknote counter. With its heavy duty and easy to use design it is the work horse of any busy cash centre.

The unit comes equipped with 3 counting speeds and variable BATCH, ADD and SORT functions.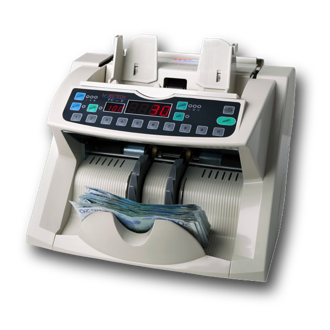 The BC-141SD is a cost-effective single pocket authenticator, capable of counting and authenticating GBP, USD and Euro.

With its high counting speed, easy to use functions (BATCH, ADD, SORT) and optional external display this unit is best suited for small to medium retail establishments.
The BC-241SD is a step up from the 141SD. With higher spec authentication and improved sensors, this counter is a cut above.

Requiring very little maintenance and with clear reporting of the counted notes, including value of the counted notes, this is a must have unit for any small to medium retail outlet.